1. What is the difference between a WM-8H and a WM-8M wood chipper?
The WM-8M and the WM-8H are basically the same machine; they are
identical except for the in-feed system, so they are made out of the same
materials and have the same capacity, same blades, etc. Both of these models
have a 6.25
"
chiseled in-feed roller, but what drives each of these systems is
what makes our design special.
The WM-8M uses a belt-driven gearbox with a clutch and a
driveshaft outfitted with articulating u-joints to propel the in-feed roller.
With the cable disconnect system, you have a steady forward material draw of 58
feet per minute and stop. This system is capable of handling 8" softwood
chipping material if you have 50+ PTO Horsepower, but really shines if only
you're chipping 4" and below all the time.
The WM-8H uses a fixed gear pump to provide fluid to dual drive
motors to draw the material in. In line with these drive components are two
valves to regulate the speed and flow of the hydraulic fluid, altering the way
the feed rollers operate. With this system, you also have the benefit of the
reverse function to draw the material back out. This makes it much easier to
accommodate the larger material. WoodMaxx recommends this chipper if you're
chipping in the 6" range a majority of the time.

2. What is the difference between an MX-8800 and a WM-8H/8M wood chipper?
The MX-8800 was designed to be the U.S.A. manufactured version
of the WM-8H but with a better design. The in-feed system is a Hydrostatic
system that uses fewer components than the hydraulic system. In this system, we
have the tank to supply the pump, the hydrostatic pump, feed roller motor and 4
hoses. There are no extra valves or hoses require for this system to operate as
the fluid is fully regulated inside of the pump. This equates to a much more
efficient operation and less fluid required to operate (2 Quarts of 10w-40
motor oil versus the WM-8H's 7 Gallon Hydraulic Fluid).
On the flywheel housing, the clam-shell design offers easier
access to the flywheel knives than the WM-8H/WM-8M chippers by simply removing
one bolt and hinging the entire top half of the flywheel housing. This helps to
cut down on maintenance time.
The MX-series chippers come Category 1 quick
hitch ready. There are multiple pin holes to allow a standard category one
hitch setup or Category 1 quick hitch. The supplied Premium PTO Shaft comes in
at 29" of overall length which makes for easier quick hitch connectivity, or
can be sized down for a standard Category 1 hook-up. Also, the weight of the
MX-8800 is around 850lbs which is closer to the WM-8M, but less than the WM-8H
at 990lbs.

3. What are the additional fees for shipments to Canada?
Yes, WoodMaxx ships to Canada! We charge a 5% GST tax and a $100 customs fee. We also ask that you please request a shipping quote before placing your order.
4. How do I offload my equipment from the 53′ tractor trailer?

The shipping companies offer an $80.00 liftgate service to aid in
lowering your machine to the ground. This service is included for free with the
purchase with the purchase of gas powered machines- DC-chippers and Stump
Grinders. You can select this option in the shipping options drop
down menu when placing your order. If you have purchased liftgate, the trucking
company will use the hydraulic lift to lower your machine to the ground for
you. However, this service is unavailable with the SB-84, SS-84, and
FM-96(H) due to size constraints.
5. Will the delivery driver back down my driveway?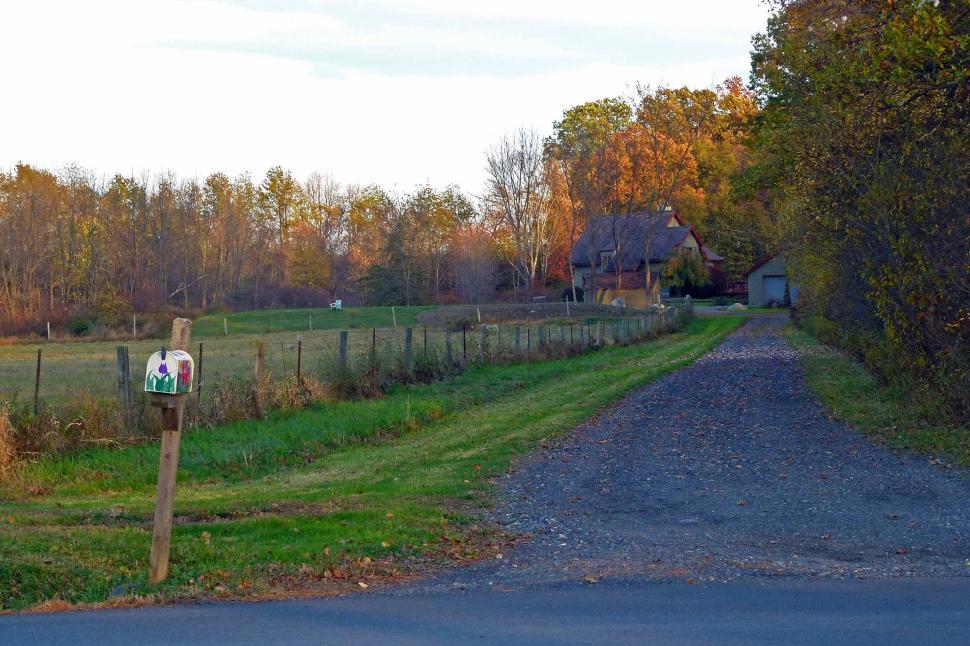 The delivery driver will NOT back down your driveway due to liability reasons. It is curbside delivery only. If you are concerned about the ability of a full size tractor trailer to get to your residence (gravel roads, narrow roads, etc.) please contact WoodMaxx regarding this matter. Straight trucks are usually available depending on your area. Please view shipping policy here.
6. How do I know if a backhoe is compatible with my tractor?
Please call WoodMaxx at 716-442-6208 for assistance. With their expertise and knowledge, our Director of Sales or Service Department will discuss compatibility based on the make and model of your tractor, rear lift, hp, and wheelbase.

7. How do I contact the service department?
To contact the service department,
please submit a service request here. Please be sure to include detailed information
and photos of your service request. We will respond within 24-48 hours of your
submission.

8. What is the difference between Y-blades and Hammer blades?
The Y-Blade is made out of
a spring steel. These have a broad Y shape and sharp edge that is perfect for
taking out lighter saplings (1/2" or less) and grassy materials. The Hammer
blade design is made out of a cast material and has a slightly heavier swing
for 1" saplings or less.

9. Where do I go to get my knives sharpened?
You can take your knives to a local machine shop that is familiar with handling A8 Hardened tool steel, or you can send them right back to use for $15 per knife, $15 S&H and 8.75% NYS tax. (Ex. 2 knives will be $15=$15+$15=$45 plus $3.94 tax for a total of $48.94. 3 knives= $65.25…etc.

10. What is the difference between the DC-1260 Briggs & Stratton engine vs. Vanguard engine?

10. What type of oil should I put in my implement?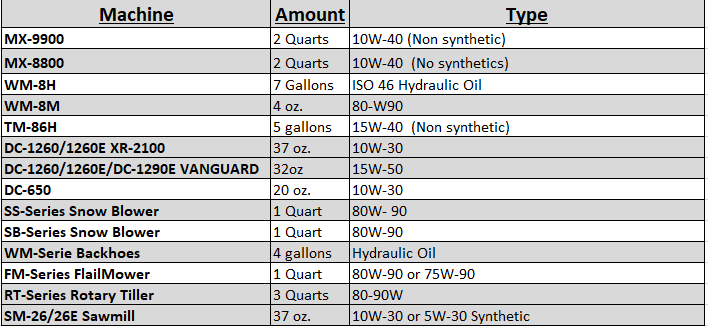 Why

?
What sets our 3pt wood chipper apart from all others is the attention that we pay to every single detail. From each of the bolts to our through hardened blades, there is not one component on these machines that was not built to last. For those that would like the confidence that they are buying the absolute best product possible, we ensure that all of our blades are only made in the USA and are made of high chromium, high carbon, and heat treated.
In addition to offering a rugged wood chipper to each of our customers, we also believe that it is our responsibility to include all of the features that will make the clearing out of branches, dead trees, shrubbery and other debris as easy as possible. This includes unique double infeed rollers that will require the operator to spend less of their own time and energy on every job. These spring infeed rollers will aggressively grab limbs that are up to 8-1/2 in size, applying constant pressure as it pulls them in.
For those that would finally like a reliable way to change the size of their chips, every WoodMaxx 3pt wood chipper also comes with variable speed options. While many other companies rely on adjustable blades in order to change the sizing, this can quickly damage the blades and other internal components of the tool. The most efficient and effective way to regulate the sizing is with an adjustable speed that will keep blades in working condition for years on end.
If you are ready for the best 3pt wood chipper on the market, look through our full line of products and you are sure to find a WoodMaxx tool that is right for you.